We are proud to announce that Gillam holds the VCA* security certificate.
By obtaining this certification, we wanted to show our commitment to tackle security, prevention, health and environmental issues.
We are now VCA compliant for our installation and maintenance activities in the following fields :
electronic
electrotechnic
telecommunications.
The VOL- VCA encompasses knowledge of issues such as the applicable (European) legislation and regulations, how to recognize unsafe situations and actions, implementing measures intended to prevent accidents, SCC certification, the company emergency plan and organizing toolbox meetings.
Being VCA certified allows us to act within a shared frame when it comes to safety issues as it is recognized and accepted by a large (and still growing) number of companies and industries. Follow this link if you want to know more about it and other awards and certifications obtained by Gillam-FEi.
---
Nous sommes fiers de vous annoncer que notre société est désormais certifiée VCA* (version 2008/5.1).
Par cette certification, Gillam s'est engagée à investir dans la sécurité au travail, la prévention, la santé de son personnel, ainsi que la préservation de l'environnement.
La certification VCA* de notre société porte sur les activités suivantes :
Installation et maintenance de matériel électronique
Electrotechnique et télécommunication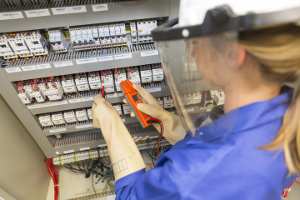 Le VCA ou Veiligheidschecklist Aannemers (Certification Sécurité Contractants) est apparu, aux Pays-Bas, dans l'industrie pétrochimique. Les entreprises de ce secteur imposaient, à leurs sous-traitants, des critères de sécurité à respecter, pour pouvoir travailler sur leurs terrains. Le VCA s'est ensuite étendu à d'autres secteurs et a également fait son apparition dans d'autres pays. De même, sur le plan du contenu, le VCA s'est étendu aux questions de santé et d'environnement.
La certification VCA est destinée aux entreprises qui exercent des activités présentant un risque accru dans un environnement à risques. Cette certification se présente comme une liste de critères d'appréciations auxquels le demandeur de la certification doit satisfaire concernant la sécurité, la santé et l'environnement (SSE).
Les entreprises ou les organisations qui font appel à des contractants pour réaliser des travaux doivent se conformer à la législation sur le bien-être au travail (4 août 1996, MB, 18 septembre 1996). Confier les tâches de sous-traitance à une entreprise certifiée VCA offre un cadre législatif clair et apporte un gage de qualité quant à la satisfaction des exigences en matière de sécurité, santé et environnement.
Cliquez ici pour en apprendre davantage à propos de notre certification VCA*.