IDC20K High Current Injector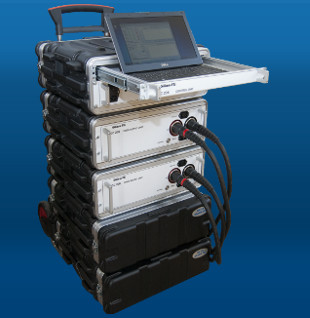 Description
GILLAM's IDC20K is a portable device designed to provide high currents with specific waveforms needed to perform di/dt, IMAX, distant fault short circuit testing of switchgear and protective relays used in 600 V to 3 kV DC traction power supplies.
It performs a primary current injection of up to 20 000 A (2 500 A per module) with a low voltage of 7,5 V.
Programmable transient waveforms make it suitable for overcurrent testing as well as for complex time-dependent fault conditions like distant short circuits.
Recharge time is <1 min.