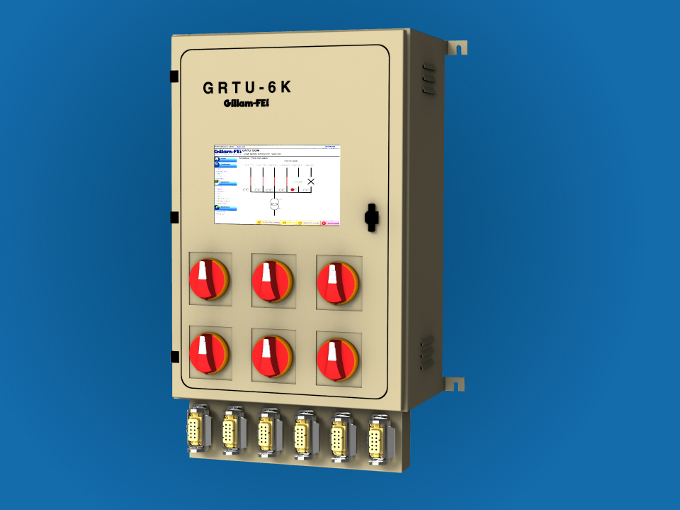 Description
The GRTU-6K (GILLAM Remote Terminal Unit – 6 channels) is a modular automaton intended for the complete supervision and control of medium and low voltage distribution networks  and substations (MV/LV).
The modular design of the GRTU-6K offers the possibility to adapt its functionality to the specific needs of each MV/LV substation within a single and same equipment. HN64-S-43 standardised electrical control interfaces allow quick connection to MV switches (other connections on request, specifications available in the download menu below).
The GRTU-6K integrates advanced measurement functionalities and faults detection. It brings to operators new solutions to improve the network's availability and the network's energy efficiency. New monitoring solutions take into consideration the problems raised by local generation (photovoltaic, wind power, …)
Uninterrupted Power Supply (UPS) guarantees operation and switchgear control during power outages.
The GRTU-6K supports modern communication channels such as Ethernet, GPRS, 3G, xDSL, …
The GRTU-6K is IEC 60870-5 Telecontrol Companion Standard 104 compliant.