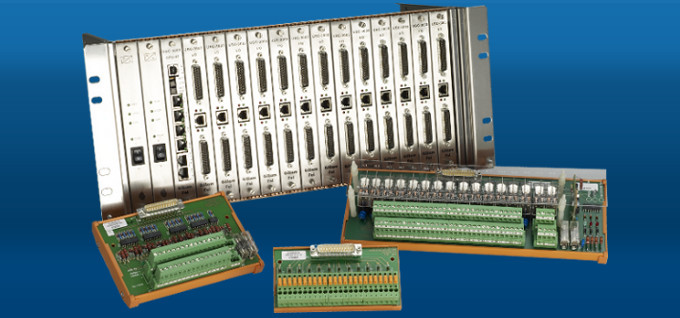 Description
The USC-3003's are Remote Terminal Units (RTU's) especially dedicated to the remote control of industrial processes in harsh environments, as for example encountered in the management of electrical networks. The USC-3003's are designed around a powerful main CPU card controlling intelligent Input/Output cards in a multi-processor architecture. Terminal blocks are used for connecting the I/O cards to the equipment of the process under control. The USC3003 functions, usually acquisition of states, alarms and measurements and sending of commands and settings are enhanced by functions like chronological events recording, automated regulation process and command sequences.
Different transmission interfaces to the management center are offered to provide a fast and secure communication.
The system is modular. It is offered in 19'' chassis with a height of 5 DIN Units.